Skybadger dome shutter controller
For most the problem is how to justify the cost of a purchased dome drive system compared to a home-built system. For me it was slightly easier - I have a 2.7m dome that isnt a standard manufacturer or for which an Off-the-Shelf system is available. So the only approach is to build my own.
I'd previously built a timing belt dome rotation solution for the first dome I had, about 10 years previously. This used 12v DC car wiper motors and glued belting inside the dome edge and ran a timing pulley against that to drive the dome around. But I haven't motorised a shutter before. The reason to do this is typically to automate the dome for unattended operation. For some systems, there is a cost in added noise of the solution using clanking chain, for example.
The dome rotation is already automated using motors and an encoder into an ASCOM driver and can be found on the ASCOM Dome page
.
The outside looks like this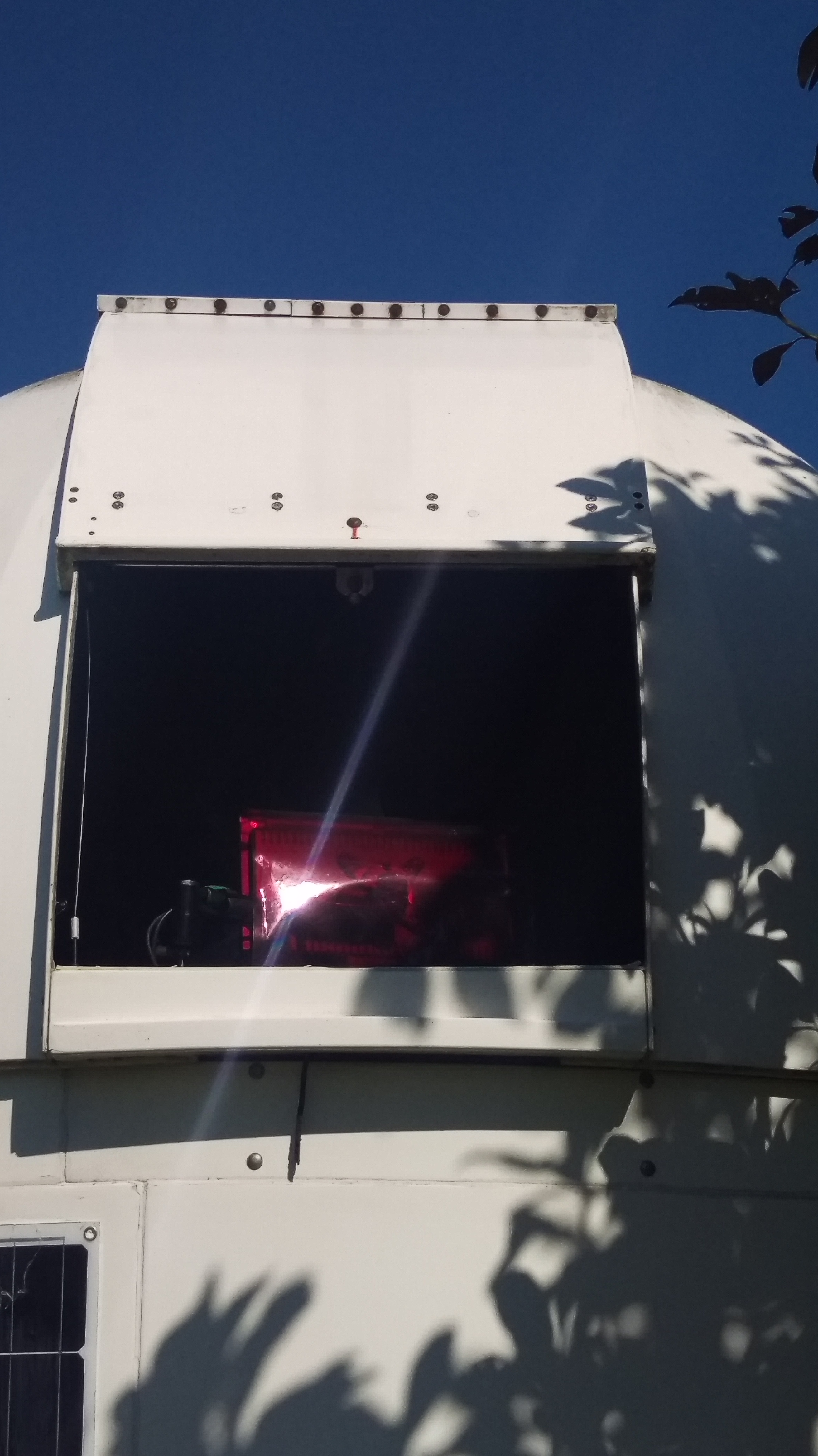 and from the side: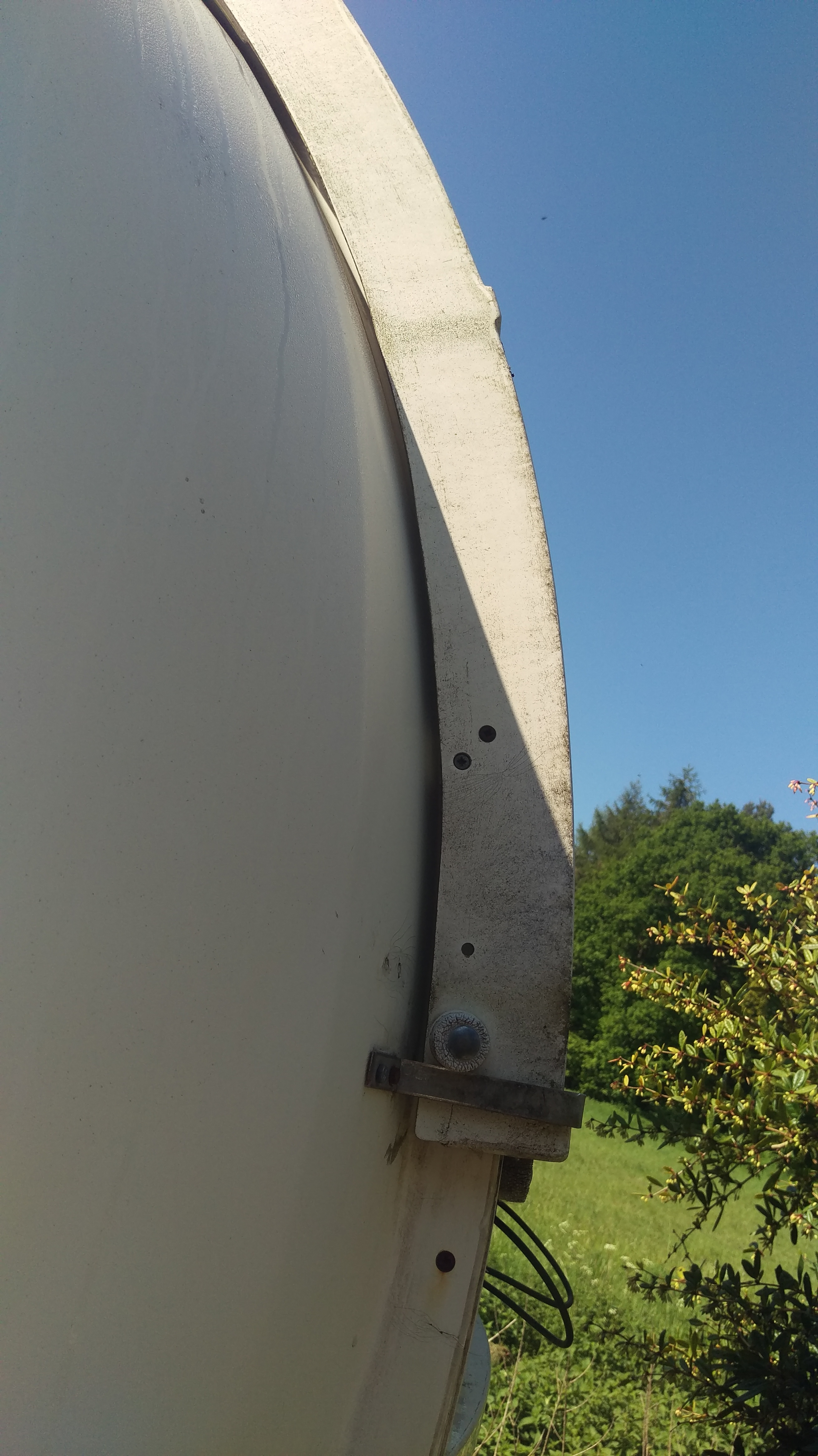 The Dome layout
The dome is a 2.7m wholly fibreglass dome. The shutter is in two parts - an upper sliding section and a lower sliding section which tucks under the upper section as it moves up the dome and is pulled out as it comes down. the image below shows the rear section with its power electronics, charge controller, fuse box, remote ASCOM switch, environment sensors and flat field panel.